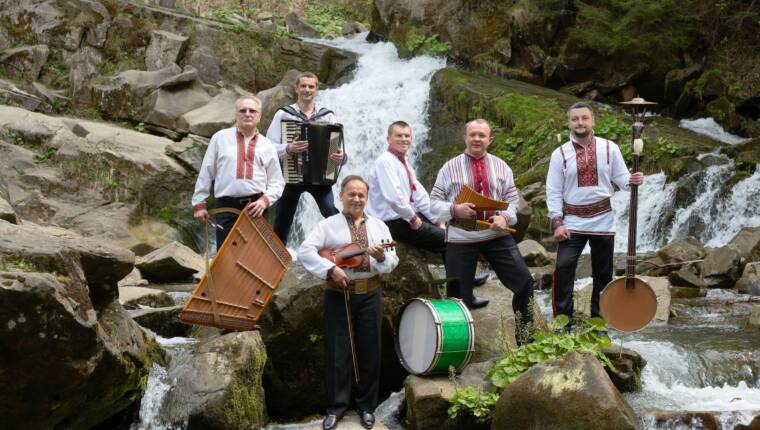 Music from the Carpathian Mountains – Ukrainian Ethnomusic by the Džerela Karpat Group
Time:

- o'clock

Place:

Villa Lande

Address:

Engelsbyvägen 8 - Engelsbyntie 8, 25700 Kimito - Kemiö

Price:

Gratis - Ilmainen
Organizer:

Kultur- och fritidsenheten

E-mail:

Phone:
A deep love for their own and ethnomusic in general, an inexhaustible desire to constantly improve themselves, and a dedication to presenting ancient folk instrument art have brought together six virtuoso musicians. The ethnomusic group Džerela Karpat is well-known and beloved both in Ukraine and around the world.
Džerela Karpat's repertoire includes ancient ethnomusic from the western part of Ukraine. It is played on ancient folk instruments such as cymbals, panflute, and ocarina. Thanks to the group, art-loving listeners in Poland, Hungary, Germany, Austria, Macedonia, Italy, Spain, Romania, Bulgaria, Canada, and the USA have had the opportunity to acquaint themselves with the gems of Ukrainian instrumental music.
Group members:
Rostislav Fedynets (Artistic Director) – violin
Andrij Boženski – vocals, tambourine
Vasyl Gamar – panflute, ocarina, sopilka flute
Juri Reha – cymbals
Valeri Šafeta – accordion
Vitalii Trenych – bass