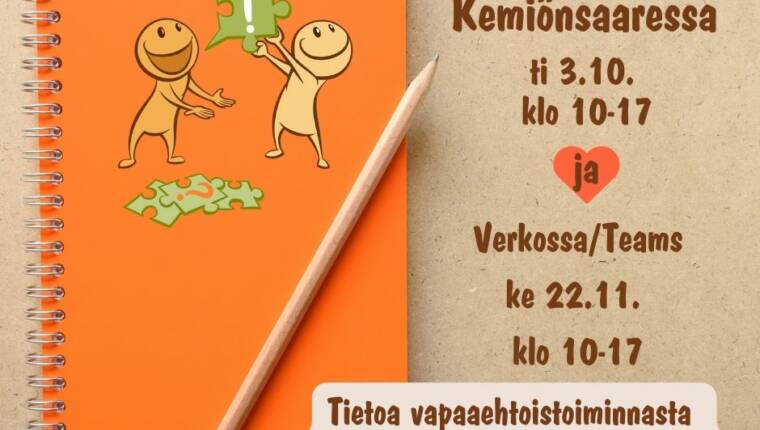 Assistentstart
Time:

- o'clock

Place:

Villa Lande

Address:

Engelsbyvägen 8 Kemiö

Organizer:

L-S Avustajajakeskus
On the course we go through volunteer work, assistance and encounting the client. The course
includes various practical exercises and reflective group work.
In addition, you will learn about the versatility of a personal assistant
work. The courses are free of charge and open to anyone interested.
So don't hesitate to participate!
Register no later than 26.9. Regional Supervisor Monika Nurmi tel. 041 445 9332