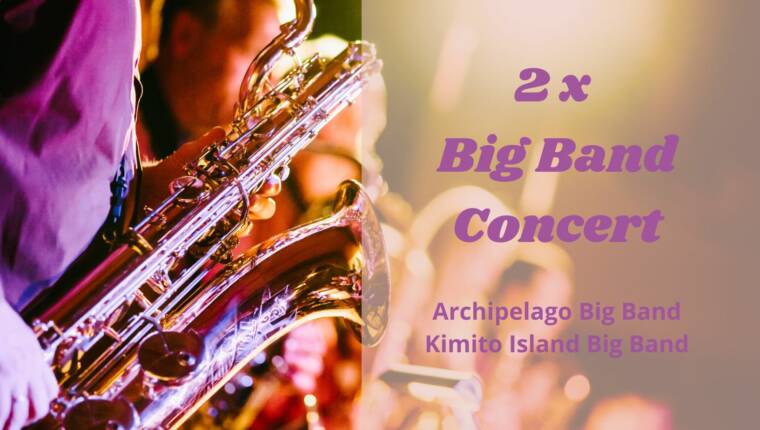 2 x Big Band Concert
Time:

- o'clock

Place:

Villa Lande

Address:

Engelsbyvägen 8 - Engelsbyntie 8, 25700 Kimito - Kemiö
Price:

Gratis - Ilmainen

Organizer:

Kimito Island Big Band/Archipelago Big Band

E-mail:
On Friday during Swedish Week, there will be Big Band music by not one but two Big Bands at Villa Lande!
Kimito Island Big Band (KIBB), Kimito Island's own Big Band, will be performing a concert together with the Archipelago Big Band (ABB), featuring musicians from all over Åboland.
Archipelago Big Band primarily plays big band music, focusing on jazz classics from the 70s. KIBB's repertoire consists of well-known jazz classics from the 30s onwards.
So, bring your family or a friend and come enjoy a lively jazz evening.